MEGABAU

The ERP construction software
for building construction and
civil engineering
Efficiency, flexibility and transparency
in all processes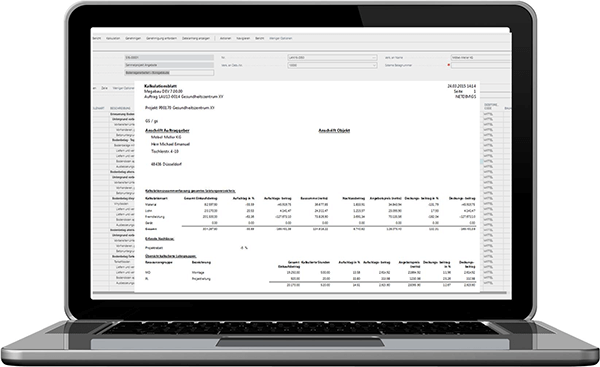 MEGABAU combines your commercial processes and construction execution in one system. Whether public tenders or private builders, large construction sites or single-family homes, international projects or cooperation in a consortium: MEGABAU offers you all possibilities to handle your construction projects efficiently and transparently.
Extensive industry standards offer you standardized quality in the handling of your construction projects. This ensures transparency and control over your construction project at all times.
Import / Export of service specifications
Standard calculations
Import / Export of measurement sheets
Invoicing according to measurement or lump sum
Integrated resource planning
Civil engineering special functions (models)
Accounting and billing
Equipment management with GPS tracking
Construction day reporting and time recording
Construction documentation
Processing of direct orders in construction projects
Subcontractor management
We'd like to hear from you
Thank you for your interest. We will contact you as soon as possible.